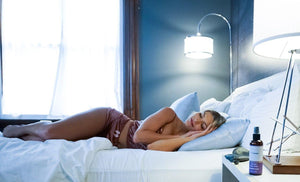 Get A Winter Glow
With the cold days of winter, comes the stress of dry skin for many. It seems that no matter how much you moisturize your skin, there are cracks and dry patches, and they just won't go away!
Here's why this happens: The air is drier because of the lack of moisture and humidity that you'd get in warmer weather. So skin, which is susceptible to environmental changes, also lacks moisture, which makes it thinner and dehydrated. When the skin is in this condition, it's harder for the skin to fight off bacteria, making you more prone to breakouts, as well as signs of aging.

That's why it is so important to know how to care for your skin in the coming months! It sometimes seems impossible, but there are easy changes you can make so that your skin stays glowing and hydrated, even on the coldest and driest of wintery days...